Explore Poreč
Enjoy traditional Istrian cuisine!
If you're staying in the city of Porec, you can expect some real culinary highlights. dinner. There is for example the Istrian ham which is favoured in all parts of the world. Its unique taste and the fact that it is exclusively produced in this part of Istria make it a local speciality. Another culinary highlight is Fuzi, the Croatian pasta, with truffles. A true delicacy and a definite must for your holiday!
But there are many more traditional dishes on the menus in Porec. Take for example Istrian Manestra. Manestra is a stew which consists mainly of beans and potatoes. It is completed with vegetables in season. Originally the food of poor, peasant people, it has since become one of the most favoured dishes in Istria.For cooking at home, we strongly recommend using Istrian olive oil, which makes every meal seem like a little holiday.
Fuži with truffles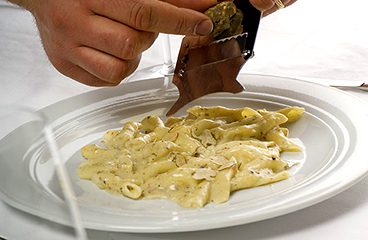 Fuži is a type of pasta made of homemade dough, with truffles which are considered some of the most savory and valued mushrooms. Combined with prosciutto they create an unbelievable harmony of taste and aroma typical of Istria, and alongside a good selection of wines made by established Istrian wine makers, they can be found on every tavern's menu.
---
Istrian prosciutto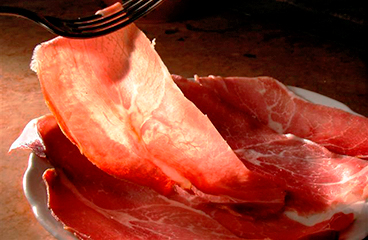 Istrian prosciutto is highly admired by true gourmets. This cured meat product is specific in the way it is prepared, covered by a blend of aromatic herbs (rosemary, garlic, laurel, etc.). Prosciutto has been protected in terms of its geographical origin, as it can only be produced within Istria, in locations at least 12 kilometres from the coast.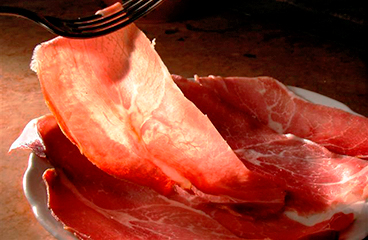 ---
Cukerančići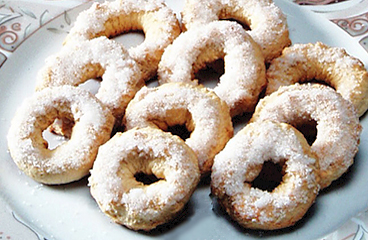 Sweeten your day with the Istrian cukerančići, simple yet delicious cookies. To make your experience of enjoying the cukerančići complete, try them with a typical Istrian muscat wine with its highly distinctive aroma.
---
Istrian maneštra stew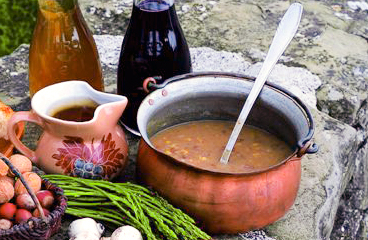 In times gone by, once the only meal of a hard-working peasant family, but nowadays an Istrian specialty. Maneštra has always been an imaginative and healthy meal. Every household prepares it differently, but the basis is the same consisting of three types of vegetables: beans, potatoes and the third, cabbage which is what the stew is named after.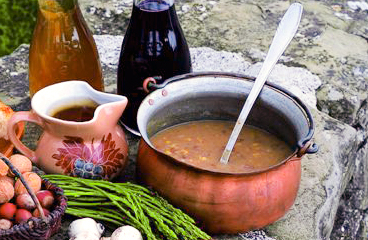 ---
Istrian olive oil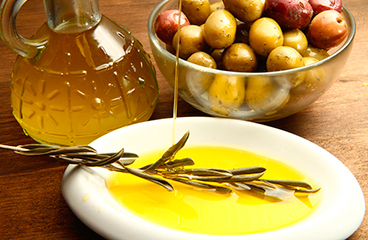 Known from Roman times, Istrian olive oil is of an extreme high quality and possesing proven health benefits. It is also known for the fact that Istria is the most southern European area where olives are successfully grown.