Explore Dubrovnik!
Dubrovnik – Diving and more
Come and visit the city of Dubrovnik, lying directly at the Adriatic Sea! The historic centre is UNESCO world cultural heritage and features lots of cultural treasures. The city, also known as the Pearl of the Adriatic, is one of the most beautiful in the whole Mediterranean area. Diving in Dubrovnik is as interesting as the city itself.
Experience a breathtaking underwater world and look out for the amazing marine wildlife, a lot of underwater caves and mysterious wrecks. Take this chance with our diving centre ''Apnea'' into the deep sea! But there are even more activities in the area of Dubrovnik.
Like for example riding, which is a good alternative because cars are not allowed to drive through the historic centre. Or you can spend your holiday outdoors in the riding centre Konjan Koral in Konavle region. At the end of a tiring day under water or riding horses how about chilling out with an glas of delicious Craotian wine?
ATV Safari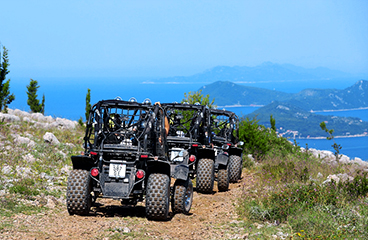 Let yourself go with adventurism and Kojan Koral which will show you the exciting side of seeing the sights of Konavle and its surrounding area. Go on a ride through the gorgeous Mediterranean nature and finish the excursion with a small feast made of homemade prosciutto, cheese and local wine.
---
Diving Centre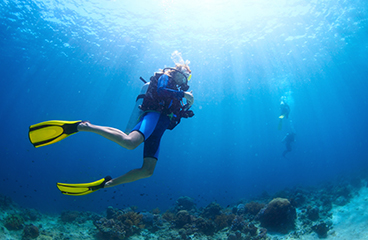 Dare to discover the abundant Dubrovnik underwater world in the Apnea Diving Centre. Explore the rich flora and fauna, visit the numerous tunnels and underwater caves or explore the countless shipwrecks.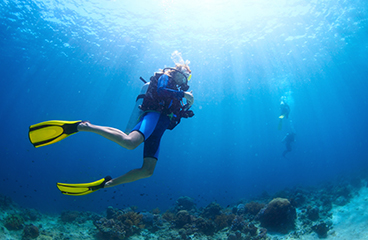 ---
Riding School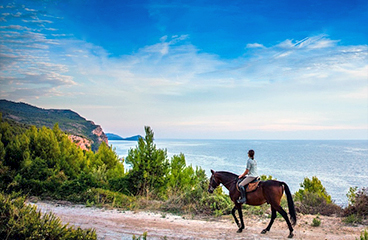 Spend your holiday outdoors, breathing in the fresh air at the Kojan Koral Riding Centre. Take private lessons and let the experienced coaches turn you into a confident horseback rider.
---
Panoramic Flights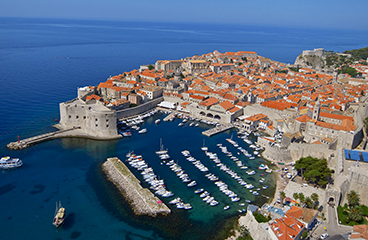 See the sights of Dubrovnik and its surrounding area from the air! Choose a panoramic flight which will provide you with the full view of the old heart of Dubrovnik and its surrounding area, including the islands, as well as a true adrenaline rush. This is an ideal choice for all those looking for a holiday they will never forget!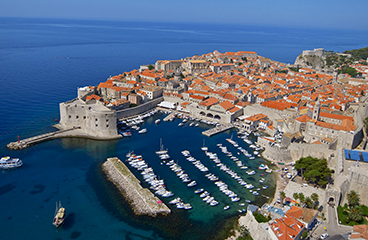 ---
Hiking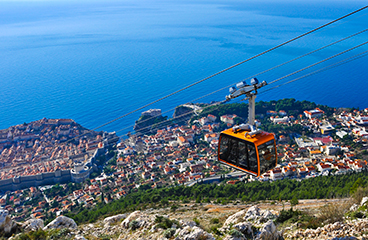 If you're a fan of active holidays, set off on a hike on Mount Srđ located above the town of Dubrovnik, on its northern side. The southern slopes of the mountain go all the way down to the town and the sea, while the very top offers an amazing view of the old town and the surrounding area. And as long as you're there, don't miss the opportunity and visit the Imperijal Fort museum.