Explore the island of Krk!
Get a very close experience of Krk and Košljun
One of the most famous travel and holiday destinations in Croatia, besides the second largest Croatian island Krk, is Košljun. This small island next to Punat, is surrounded by the crystal clear blue sea. Starting from Košljun you can reach Punat within a short time.
On the island itself you can go for a walk and have a look at the sights like the abbey of the Franciscan, the museum and the library with its about 30 thousand books.
The island Krk offers of course even more interesting places of excursions. The famous Frankopan Castle on the Kamplin place was built by the family Frankopan to protect the city from possible invaders. Or the cathedral of Krk, built in the 5th century, which combines different architectural styles – from the Romantic and Gothic style to the Renaissance and Baroque.
Biserujka Cave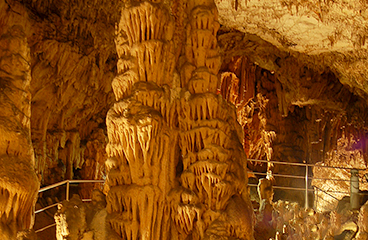 A cave named after the treasure (Biser - pearl) found in the area, which according to legend belonged to the local pirates, is located in the vicinity of the Rudine village. The cave has been known for over one hundred years but only open for the public since 1950. Although compact, it has a wide array of stalactites and stalagmites as well as a special inhabitant, the endemic crab "Alpioniscus christiani".
---
Košljun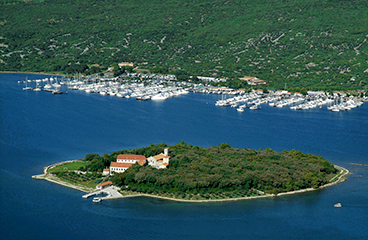 The small island of Košljun is situated in the midst of the crystal clear blue sea near Punat. It will take you only a few hours to see the sights of this impressive small island including the Franciscan monastery, a museum which holds a rich ethnographic collection and an interesting library with 30,000 books.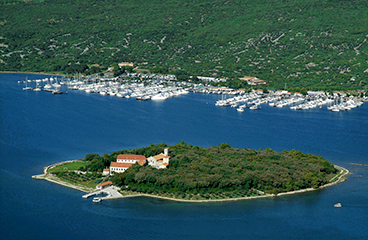 ---
Blato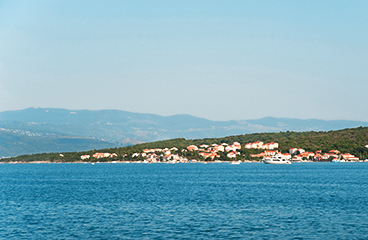 Visit a beach on the west side of the Klimno Bay and test the effect of the healing mud you can find there. Apart from the healing attributes, the beach is especially worth visiting for families since the sea is very shallow, ideal for the long summer days, which you can also spend playing volleyball or five-a-side soccer.
---
Vrbnik and Vrbnik wine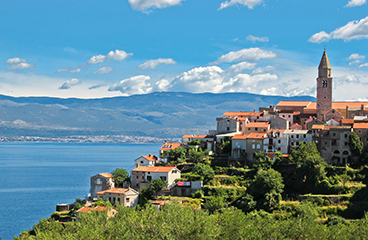 Go for a walk along the steep, stone alleys of the small town of Vrbnik where, apart from seeing the sights of the town, you can also enjoy the gastronomic specialties and first-class wine, the indigenous Vrbnik žlahtina wine which can be used a perfect souvenir of an interesting holiday.