Explore the island of Krk!
Do feel the vibrancy of Rijeka
Your trip to Rijeka is already worthwile when you're still on the way from Krk. Standing on the boat you can see the houses and the port buildung up along the coast. This view is just excelled by sitting on a terrace of the cafes in Rijeka and looking down into the bay and the sea.
You will keep this picture in mind for a long time!
Discover the port and the historic centre too and at the end of the day you will notice: Rijeka is a city which leaves a deep impression. Another advice for your daily plans is the Plitvice lakes national park, in which you find the breathtaking nature for yourself. If you prefer staying on the island, the Krk bridge is doubtlessly a stop worthwhile on your exploration tour.
Plitvička jezera National Park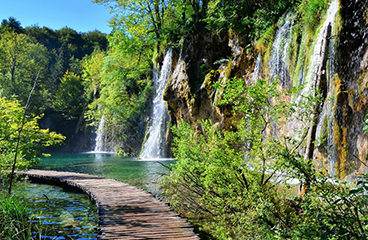 By all means, visit one of the most beautiful national parks which has been enlisted onto the UNESCO World Heritage List since 1979. Spend the day discovering this amazing natural surrounding leaving you breathless with its 16 lakes and ponds mutually connected by incredible waterfalls and cascades.
---
Explore the island of Krk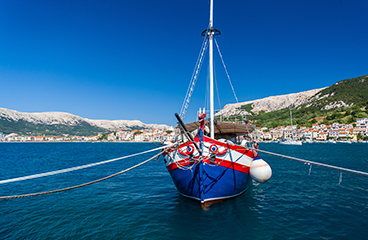 Take a boat ride and absorb the views of the towns of Krk and Punat, the beautiful coast of the island of Cres, the cliffs of Plavnik Island and the beauty of the countless Krk coves and beaches from the seashore. Spend the day sunbathing and swimming in the stunning sand cove and discover the small island of Kormat. Relax as you watch the seagulls and the crystal clear blue sea.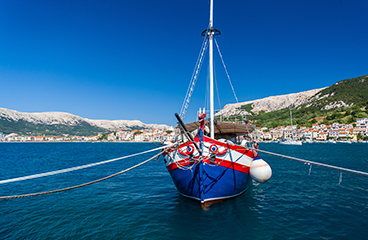 ---
Krk Bridge, Biserujka Cave and a beach with therapeutic mud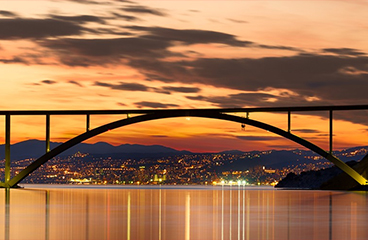 Hop on a bus to the Voz Bay and see the Krk Bridge, and then head towards Rudine, a village home to the Biserujka Cave. After exploring the cave take some time to relax at Soline Bay known for shallow waters and therapeutic mud.
---
Rijeka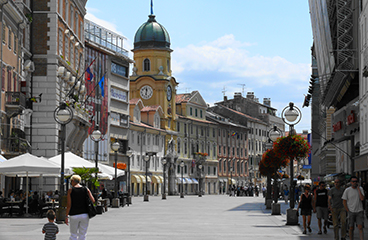 If, apart from full relaxation and enjoying the intact nature, you would also like to experience a taste of the exuberant crowd, head towards Rijeka, the largest port in Croatia. Visit the market and Trsat and, if you have time on your hands, go to the amazing town of Opatija, the imperial healing centre with its well-known promenade located right by the sea.