Explore Labin
The Lipica stud farm - Following the traces of the famous Lipizzaner
If you should stay near Labin you definitely must include these places of excursions in your plans: The town Sezana with the stud farm Lipica, where the world-famous white horses, called Lipizzaner, come from. A must especially for horse enthusiasts!And if you still have time, why not add another great sight to your day – the spectacular Postojna cave.Breathtaking cave rooms with impressive flowstone formations can be found in the largest underground cave system in Slovenia. You will be astonished by this underworld phenomenon, for sure! The Postojna cave and the stud farm Lipica are definitely worth a visit! But of course you could also start exploring the wonderful peninsula of Istria. Why not pay a visit to the island Krk or make an excursion by boat! Every excursion is worth to do it!
Postojna Cave and Lipice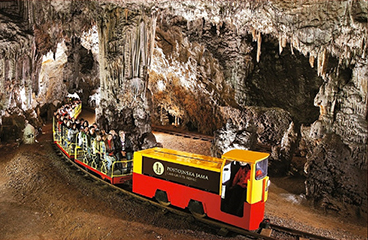 Cross the border over into Slovenia and visit the Postojna Cave, one of the most impressive caves in found in Europe formed by the River Pivka. Explore its best hidden parts by going down the long tunnels which have been purposely built in order to discover the almost underground make-believe world and its wealth. Following this, set off towards Lipice, a place where the world-known white horses called lipicaneri are bred.
---
Boat excursion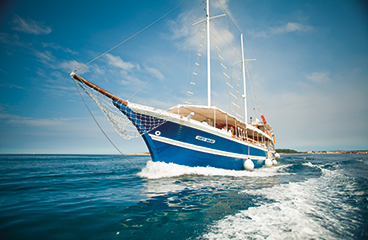 Take a ride on one of the tourist boats and discover the hidden coves and small islands of the beautiful Istrian coast. A day enjoying the sunshine and swimming in the crystal clear Adriatic Sea. As you do that, the boat crew will prepare a meal made of freshly caught fish making it an excursion you or your family certainly won't forget in a hurry.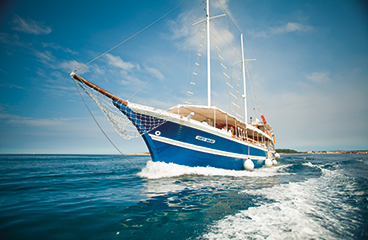 ---
Explore Istria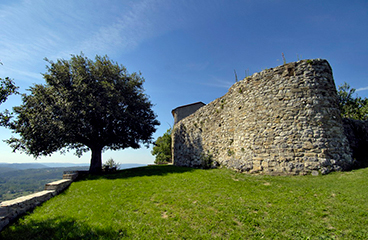 Go on an expedition and explore the intriguing, historically rich Istria which will instantly win you over with its beautiful forests and green hilltops with picturesque medieval small towns gently nestled on top of them. Be enticed by the towns of Motovun, Hum or Roč and their lavish Roman buildings and let the Gothic and Baroque palaces and villas, medieval towers, walls, squares and churches sweep you of your feet.
---
Krk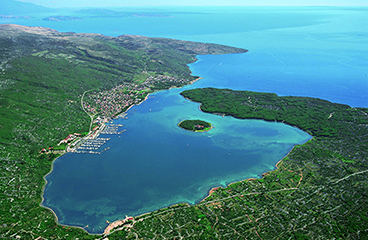 All visitors to Rabac, should visit the largest Adriatic island, the island of Krk. Known for its thick pine tree forests, small towns and their rich history and different beaches washed by the crystal blue sea, this island has been named the "golden island". After exploring the area, hop on a small boat in Punat bay and sail over to Košljun Island and visit the Franciscan monastery which was built on the remains of a Roman villa, the ethnographic museum and a large library.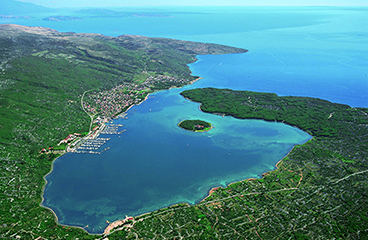 ---
Glass Boat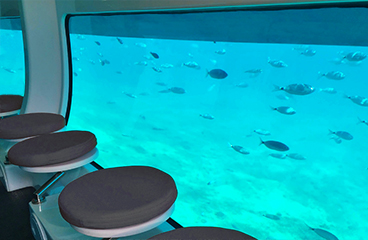 If discovering natural wealth found on the coast and above sea level is not enough for you, then try a panoramic ride on a glass-bottom boat. Discover the exuberant flora and fauna of the magical Adriatic underwater world along the Rabac coast and have fun enjoying good company and drinks served on the boat.